Buses & Transport
We currently offer four bus routes.
Fulham
Streatham/Tooting
Wandsworth
Wimbledon/Earlsfield
All buses service both Prep-Prep and Prep sites.  Our buses cover morning pick-up, afternoon return and after clubs.
Buses run Monday to Friday inclusive and commitment is on a termly 5-day basis for full or half days.
Please contact Admissions if you have any other questions about the areas we currently serve or may serve in the future. We always aim to accomodate the needs of current pupils when devising our bus routes.
School buses can be booked directly via Student Safe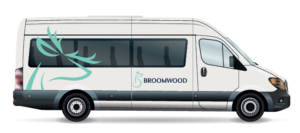 Cars
There is very limited parking around the schools.  We ask parents and visitors to walk or use public transport wherever possible and to park considerately if they do have to use a car.
Scooting and Cycling
We encourage children to walk, scoot and cycle to school wherever possible.  We have storage facilities on-site for bicycles and scooters.  We have relationships with local road safety experts who can arrange road safety cycle training too.
Routes for illustration – for details please see details on student safe